Saturday Aug 27, 22. 9am-3pm
$5 per Show & Shine participant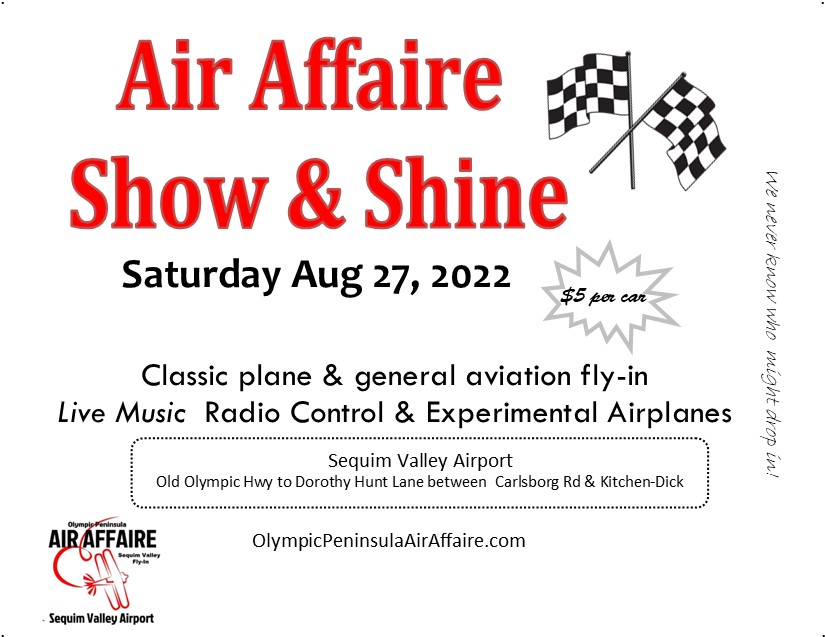 A big part of that success was the support we received from the car community.
This is a Show & Shine, vehicles can start arriving after 8:30am Saturday Aug 27, 2022.
There is a $5 fee, while it's a show and shine, we hope to have a few drawings.
All vehicles can enter the show & shine. Motorcycles, rat rods, specialty vehicles, RIP – restoration in progress, vans, emergency vehicles, Big Boys Toys under 200cc, foreign, trucks, military- in other words anything that "runs"…..
For more information on Saturday's event contact OlympicPeninsulaAirAffaire@gmail.com