A big part of that success was the support we received from the car community.
Saturday will include awards and prizes and cars are welcome to return on Sunday for free.
All vehicles can enter the car show and be judged and win prizes. Motorcycles, rat rods, specialty vehicles, RIP – restoration in progress, vans, emergency vehicles, Big Boys Toys under 200cc, foreign, trucks, military- in other words anything that "runs"….. There will be 18 awards and drawings for prizes. Goodie bags will be given to the first 125 entrants filled with very good items. We will have several demonstrations that pertain to cars. If all works out, we should have about 12 "retired" emergency vehicles on display for the younger set to get inside and see all the equipment. We will also have handouts for the younger set about first responders.
The show will also have a Safety Fair with Clallam County Emergency Management participating, Fire District 3, Olympic Ambulance and the Community Policing group handing out excellent information on so many things.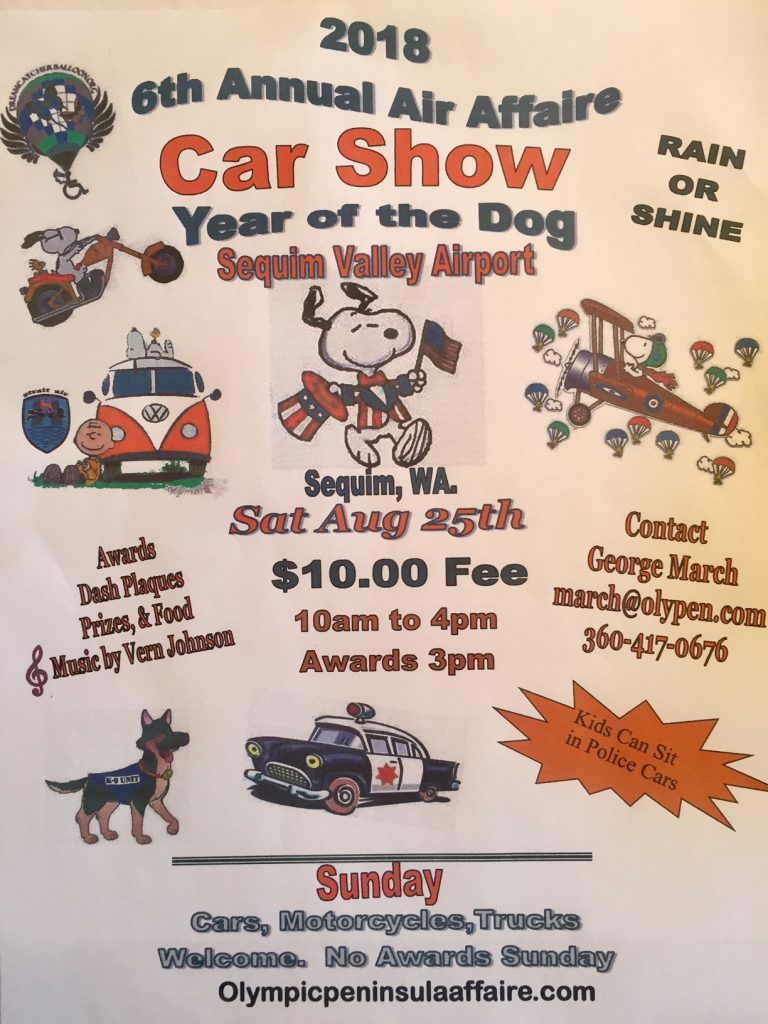 For more information on Saturday's event contact George March Email: March@olypen.com 417-0676