THANK YOU TO OUR SPONSORS!
How do I sponsor?
Contact Kelly (360) 461-3950 olympicpeninsulaairafffaire@gmail.com
MAJOR 2021 SPONSORS:

Mortgage lender located at 237 E Washington St. in Sequim 360-477-1011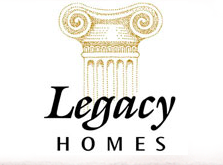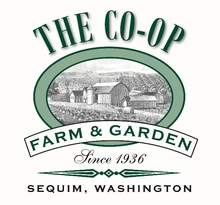 SUPPORTING SPONSORS:
Sound Community Bank
Clallam COOP
Diamond Const
Alan Millet
A1 Auto
Arthur Buhrer – CrossCountry Mortgage
Legacy Homes
Brokers Group Real Estate Professionals
Bruce and Carolyn Moore – Hangar 10
Pioneer Propane
Skyridge Golf Course (Golf cart)
Jamestown Tribe (Tent)
Dave and Trish Bekkevar (Chairs)
Dungeness Crab & Seafood Festival
Ron Stecker with his amazing photos of the event. If using a published photo, please provide photo credit to Ron Stecker.
The Olympic Peninsula Air Affaire is held at Sequim Valley Airport on the last full weekend in August. An estimated 3000+ people attended the event that under good weather conditions provided activities and fun for families and people of all ages.
Sponsorship's come in many sizes. You can sponsor an event, a balloon, a port-a-potty or to the general fund.
Ways you can support this event:
***$1000 – Will bring a balloon to Sequim. This sponsorship includes, a balloon ride for two, your banner on the balloon, your banner posted at the event. (you provide banner)
***$500 – Sponsor the wing walker. This sponsorship includes you banner being pulled behind a 1943 Stearman plane. (you provide banner)
***$500 – Sponsors the parachutes. This sponsorship will include your banner carried down by one of the jumpers (you provide banner), (as long as our jumpers are not out fighting fires)
$500 or more -Your logo on our website and a link to your business.
Thank you published in Sequim Gazette, plus your name mentioned during the event.
***$250–Helps sponsor the music venue. Your banner will be displayed on the stage.
***$250 – Buys a balloon ride. The more tickets we sell the more balloons we can bring to Sequim.
***$250 – Sponsors a Sanican. Hey, it's the one place everyone visits!
***$100 – Sponsors your banner from your business to be posted at the event tent area.
***In-kind donations gladly accepted
Up to $499 and in-kind-Thank you published in Sequim Gazette, plus your name mentioned during the event.
Interested parties please contact us at olympicpeninsulaairaffaire@gmail.com or Emily Westcott 360.670.6294