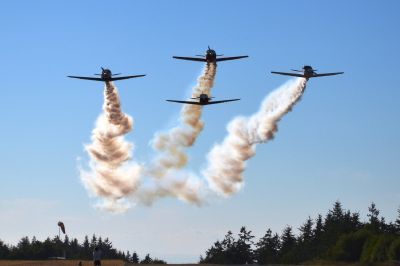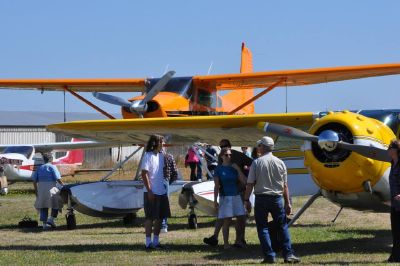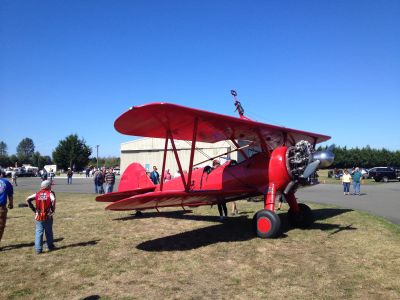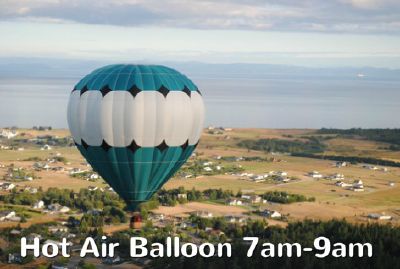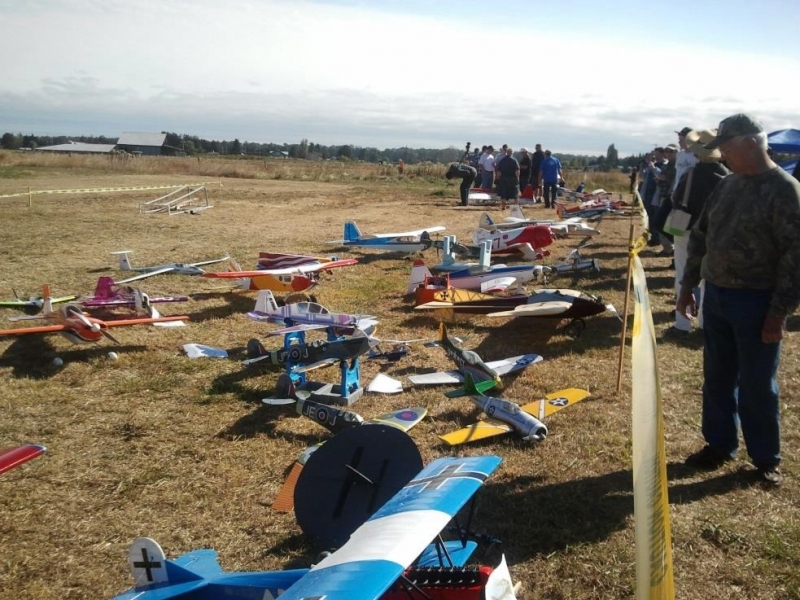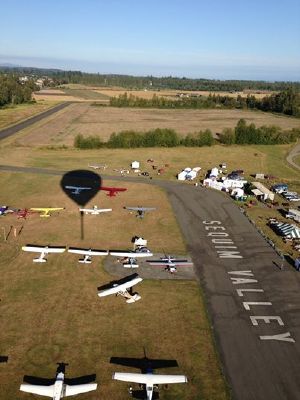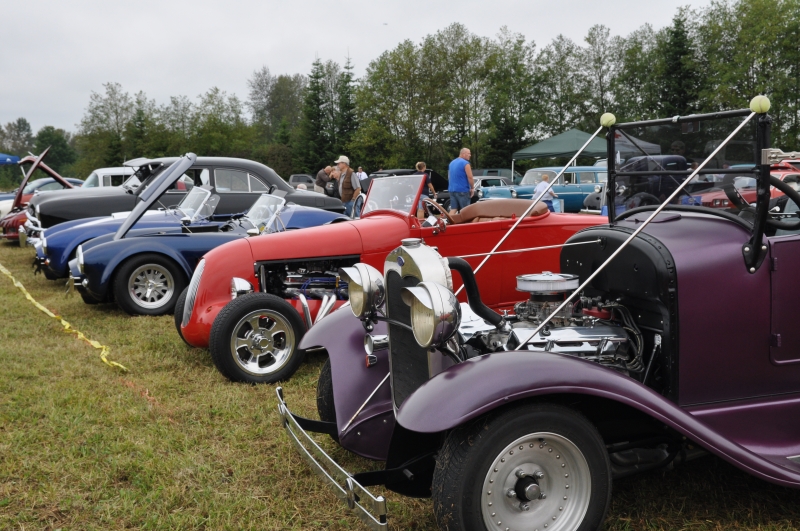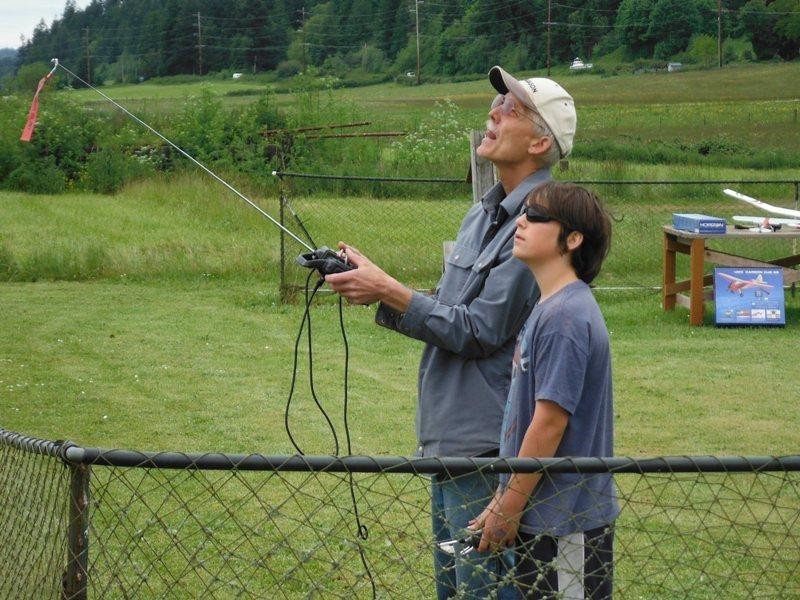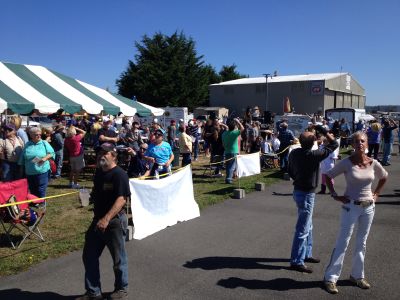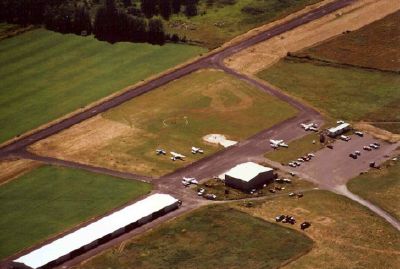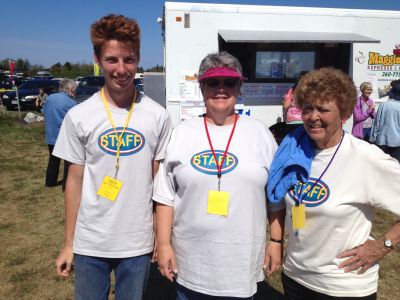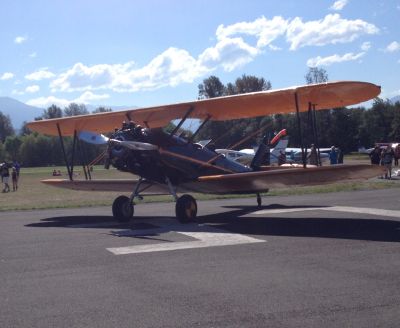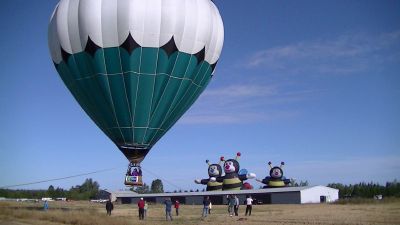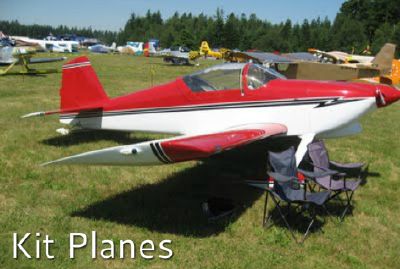 The 2014 Olympic Peninsula Air Affaire was a huge success! 
 The 2nd year of our exciting event was held on August 30 & 31, 2014.  There was a Classic Airplane Fly-in with Live Music, Biplane Rides, Skydivers, R C & Experimental Airplanes, Hot Air Balloon Rides, Car Show, Music, Vendors and Great Food!
Thank you to all our volunteers, sponsors, and participants.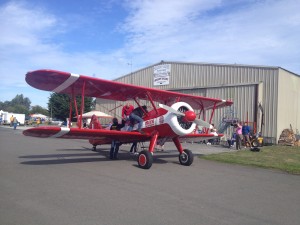 Photos to be posted soon.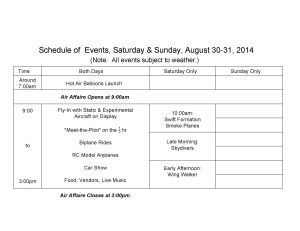 Schedule of Events:
August 30 & 31, 2014- Sat & Sun
Around 7 am: Hot Air Balloon launch
9:00am-3:00pm:
Fly-In, Static Airplane & Experimental Plane show, Biplane rides, Radio Controlled Airplanes
Car Show, Food, Vendors and Live music
Meet the Pilots on the 1/2 hr
Saturday only 10am: Swift Formation Smoke Planes
Late Morning: Skydivers
Early Afternoon: Wing Walker
All events subject to Weather
2014 Air Affaire Information Video
WOW, This sounds fun, how do I volunteer or participate…. send an email to olympicpeninsulaairaffaire.com
Olympic Peninsula Air Affaire
Aug 30 & 31, 2014
Sequim Valley Airport